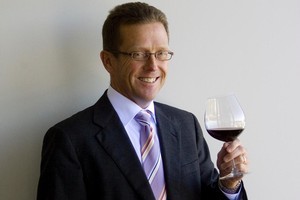 Several weeks ago I covered the potential shortage of Prosecco in But Why is the Wine Gone Part I.  This week I wanted to uncover another potential shortage on the other side of the wine world. This shortage was publicized also by the Drinks Business back in June and I quickly caught up with Phillip Gregan, Chief Executive Officer of the New Zealand Winegrowers association (NZWG).  After the overstated shortage of Prosecco, I wanted to find out what was driving this rumored shortage and how impactful it would be on the supply of New Zealand's signature Sauvignon Blanc.
"Volume is Much Smaller than in 2014"
Apparently this one is real.  It is mainly caused by a perfect storm of market phenomena: short supply and high demand.  According to Gregan "demand has been rising for 25 years and the 2015 vintage was much smaller than 2014."  Their demand numbers are based on export volume which is growing at about 7% per year in a compounded annual growth rate (CAGR) and export value growing at 6% per year CAGR .
It is possible that demand will eventually outpace the available land in New Zealand. There have already been rumblings that Marlborough is almost planted out on all available land.  One wonders if the NZWG could capitalize on other regions which could grow Sauv Blanc that are less well known around the world outside of Marlborough.  Gregan stated "Yes! Without a doubt, but those other regions have yet to build the reputation that Marlborough has [and] that takes time of course." Some of these include Nelson, Waipara, Martinborough, Wairarapa and Hawkes Bay.
The Swinging Pendulum
Of course many in the industry know that oversupply and undersupply is a constantly swinging pendulum and can change in the span of one vintage to another.  Even as recent as mid-2014 there were concerns of oversupply in New Zealand after two large crops of 2013 and 2014.  There was an oversupply and dropping grape and land prices back in 2008.  Even though there is a shortage now, I wanted to know if the NZWG were doing anything to mitigate an oversupply risk for the future.  Philisophically, Gregan points out "There will always be a year to year risk around over-supply/shortage that is the nature of an agriculturally based industry.  What [the NZWG] do is provide as much information to the industry as possible about supply, demand, prices etc to enable wineries and growers to plan for the future."
"North America will be the major driver of growth over the next five years."
Speaking of the future, there is always a concern about will demand continue at the current pace and where the NZWG feel their market is moving.  What markets are their focus right now?  "North America will be the major driver of growth over the next five years. Beyond that we expect China to be increasingly important. They are both very big markets in which current NZ wine penetration is relatively low, so there is a lot of upside" states Gregan.
Phillip Gregan Photo / Richard Robinson
New Zealand Landscape photo from Saint Clair Family Estate Wines