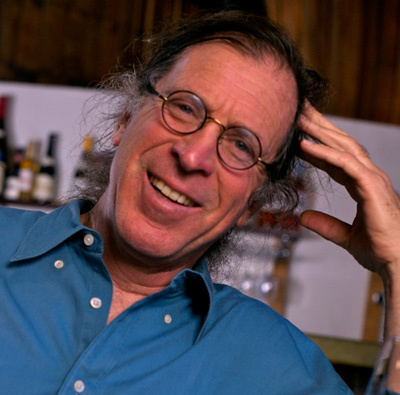 I've seen quite a few things put up for crowd funding.  Start ups, charitable causes, and travel have all made their way through the sourcing sites that have made this method of raising capital famous. I even have a friend who designs games through crowd funding.  I've always wondered, for obvious reasons, if this type of funding would work for establishing a vineyard or building a winery.  Apparently, I wasn't the only one pondering that.  Last week, on a day most suited to planting and sowing crops according to the Biodynamic planting calendar, Rhone Ranger and maverick winemaker Randall Grahm, announced he was trying just that on indiegogo.com.  I immediately reached out to Grahm to find out more about the project which sounded incredibly unique from the press release.  The idea is to establish a "living lab" on his 400 acre estate Popelouchum near San Juan Bautista on the Central Coast of CA.  The goal of the vineyard would be the breeding of 10,000 new grape varieties on site.  I caught up with Grahm late last week to get some more information on the project.
My first thought on a project this ambitious is how on earth do you decide which varieties get planted to be the parents of the 10,000 new varieties.  That, to my viticulturist's eye, would be the most critical of choices which may decide the success or failure of such a project.  Grahm states they are "still working out the theoretical basis for the selection of 'worthy parents', but in the interim we're looking at collecting data on which varieties (or clones thereof) seem to be particularly successful on our site – as far as vine health, flavor, drought tolerance, potential alcohol/acid balance and other criteria."  He also mentioned working with Dr. Andy Walker of UC Davis to select from his recent breeding results some of which are 97% Vitis vinifera and may offer the best of all worlds from native disease resistance to European variety wine quality.  At the moment, it seems 100% natives (such as V. berlandiari) are being considered for rootstocks but not for further crossings with the chosen vinifera stocks.  Other scientists involved in the project are Dr. José Vouillamoz of Switzerland & Dr. Carole Meredith, a well known grape geneticist from UC Davis.
The initial report of the project mentioned that Grahm wanted donators to join him "on a journey of discovery to change the way we grow grapes, to change the way we think about vineyards, to perhaps discover an entirely new vinous expression." I asked him what he envisioned those changes looking like.  His greatest wish is "complexity in wine arising from a lot of complexity in the genetic material constituting the vineyard itself."  His "big leap of imagination is that perhaps a big set of maybe not so interesting grapes (in and of themselves) may yield a rather unique and special wine that is far more interesting and complex than a wine grown in the same field from a smaller set of "superior" varieties."  This would be taking a selection massal theory to an entirely new level and then adding in dry-farming, biodynamics, and something called Bio-char, an activated carbon and compost mixture, to enhance the water holding capacity of the soils as well as the biological diversity of the microbial population in the soils.
Another aspect of the project that was interesting is a "major goal of the endeavor would be to establish a 501(c)3 status which would allow for crowd sharing with the community at large, the findings of the project over  the arc of a decade's time." I asked Grahm what did he hope to accomplish as a 501 c3 organization and what happens to the revenue from this project if he did succeed in finding a new grand cru site?  His answer was refreshingly frank and straightforward.
"Obviously, we hope to gain the sponsorship of some larger donors through the deductibility of the donation.  Since the entire intention of the project is to leave a legacy to California viticulture, the furnishing of the new germplasm as "open code," as well as the sharing of research, as well as the extreme long-term nature of the project, makes this a natural for a 501c(3) organization.  While there will likely someday be some revenue from the sales of wine made from grapes grown on this site, it will certainly take many years to begin to recover the level of investment made.  At some point soon, we will work out a logical way to segregate the for-profit and not-for-profit aspects of the business."
Finally, I wanted to get to the major question.  Why crowd funding?  Grahm had two main reasons for this; 1) He wanted to get the funding going to establish the site as a 501 c3 business and 2) to start building a community of like-minded people who would be "sincerely interested in this sort of project.  Not just wine-drinking connoisseurs, some of whom might be able to appreciate the audacity of the proposition, but others with a real interest in both sustainability."  Don't worry though.  Grahm is not expecting the crowd sourcing to foot the entire bill.  He says he has been and plans on continuing to contribute the "largest percentage of funds for this project" however he does anticipate that the percentage may shift if the non-profit status is granted.  To attract donations, Grahm has put together special packages for all of the donation levels ranging from signed posters, books, and gift baskets to having the new grape varieties named for you or your entire family!
At the time of writing his campaign was 12% funded with 25 days left to go.  At this point it seems off to a strong start!