I have a confession to make. I do not have my Christmas shopping finished yet and here it is, only 4 days left until the big day and I'm running out of time. Unfortunately, the people I still have to buy for are not wine inclined so this list will not help me but maybe it will help you with those who are on your list. If you haven't read last year's Dos and Do nots of gift giving for wine lovers, that is a great place to start.
Luxurious Tea and Coffee
Whenever you have winelovers, generally you have foodies; people who love tastes and flavors. Let's face it, most of us drink something besides wine during the day. Splurging on very high end tea or coffee is a great way to show the winelover in your life that you care about their tasting experiences. Some of my favorites (and my husband's favorites since I don't drink coffee) are below.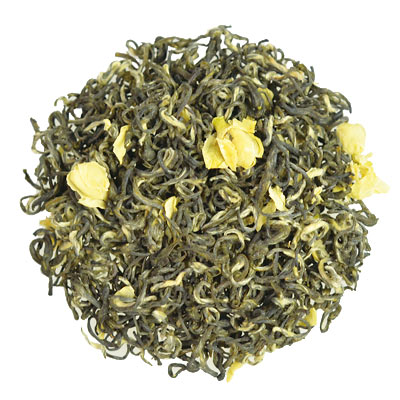 The Splurge- Bi Tan Piao Xue Tea – I fell in love with this blend of green tea and Jasmine flowers in China. It is so amazing and delicate with a heady Jasmine nose.
The Lovely – Lord Bergamot – Bergamot is one of my favorite flavors and this avant garde take on Earl Grey Tea is a must try.
The Budget- Stash Christmas Teas -These are relatively new to me but I have fallen in love with both the Christmas in Paris blend and the White Christmas blend. Perfect for stocking stuffers!
The Splurge – JBC Coffee Roasters – If you are going to splurge on coffee, this Wisconsin roaster took the title of making the best coffee of 2015 from CoffeeReview.com. While the current champion is out of stock it will be back in January according to the website.
The Lovely – Finger Lakes Coffee Roasters – This local (to us) coffee roaster has become one of our house favorites since moving back. With a wide selection, they have something for everyone (who drinks coffee of course!).
The Budget – Starbuck's Christmas Blend – This is an all time favorite and one which I tend to give as a gift around Christmas time.
Wine Related Jewelry and Accessories
I'm not talking the crazy wine glass earrings or the purse made out of wine corks but very nice, reasonably priced accessories which have a "colored" past.
Olive and Poppy – This is a great online boutique run by a friend of mine which was recently listed on Martha Stewart's hostess gift list with their cuff links made from barrels. From the recycled wine barrel bracelets to the fun "Terroir" themed necklaces, they have everything a wine lover could wish for.
Dessin Creations – Here is another fun jewelry artist making really nice necklaces and bracelets out of wine bottles.
Cigar Aficionado
There is a very close relation among wine loving men to cigar loving men and often they overlap. Here are two of my favorite gift suggestions* for the cigar lover.
The Splurge – The Emperador by Imperiali Geneve – This caught my attention immediately with their stunning movie (which if you are trying to market any luxury good you should watch because epic doesn't even begin to cover it). This is the result of Swiss watch designers deciding to make the most amazing cigar box the world has ever seen. I'll have to leave it up to the cigar lovers to determine if it lives up to the video.
The Budget – Lotus Jaws Cigar Cutter – This highly reviewed cigar cutter boasts large sized finger holes as well as a serrated blade to cut cleanly and smoothly.
The Hostess
After all, we cannot forget the men and women who make the holidays possible right? We will be hosting 9 people total at my house with all our family plus ourselves. Some simple host/ess gifts make the holidays a little bit brighter and easier.
The Splurge – Classic Silver Plated Serving tray from G&G Mercantile. Because everyone eventually needs to serve more than three drinks at a time and it is so much more elegant to serve it from a tray. Looking for a little less of a splurge but still a splurge? Check out their Copper Julep Cup.
The Lovely – This simple olive dish makes a great addition to any host/ess kitchen and solves the problem of where to put the pits and can double as a small chip and dip bowl. Another alternative is this attractive olive wood salt box.
The Budget – Cheese knives are something that the host/ess cannot live with out. This simple set makes a nice gift if they do not already have one. Another great cheese accessory is the cheese marker. These from Crate and Barrel are simple and elegant.
There you have it! Hopefully you have some good ideas and can go forth over the next 4 days confident that you can find something for every wine lover on your list!
*To be clear, I don't smoke nor do I condone smoking.